We invite you to join our new Online Community at GRPsupport.com! It is a community site built with a social networking feel to it where the GRP core community, our wider community of followers and readers, and anyone interested in engaging us could safely interact with one another and share ideas.
This site is fully-functional and its core social networking features are all activated. You can register as a member, customise your profile, post updates, comment on posts, create groups, add friends, and message other members privately among other things.
For now the site is in BETA and we are rolling this out to just a small number of users. This also means we are still continuing work configuring the site to ensure you get the best user experience. Note that there are currently a handful of dummy member accounts and posts which we are using to test the functions we are building. Just ignore these as they will eventually be bumped down as more real users come on board.
We encourage you to register as a user, start exploring the site, and interact with other registered users. While you do this, please provide any feedback that could help us improve the site. You can post your feedback on the site itself where we could all have an open discussion about where we could potentially take this!
Thanks for your continued trust in our content and our services. Hope to see you soon!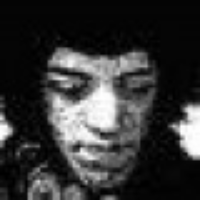 Webmaster of Get Real Philippines