On the day he died my wife reminded him that he was supposed to come home early from an english class, He said "I know,I know I am off now!" , His voice stayed in my head ever since. When Yuhei did not come home after usual time we contacted the school and asked them to look for him; After the phone call I ran to school as it is not far from here I saw that the door of the gym was open so I went inside I found a boy lying in the middle of the floor, I could not recognize him because of his swollen face when I look closer I saw that the shape of the nose and lips were the same as Yuhei's I held him shook him and called his name "Yuhei!? Yuhei!?" but there was no response… the boys apparently lynched him kick him hit them then they threw him inside a roll-up gym mattress he suffocated to death
( Mr. Kodama's words during an interview in the documentary by Real Stories – Teenage Japanese Killers )
These are the words of Mr. Kodama, the father of a 13 year old son who was bullied which eventually resulted to his death on Jan 13, 1993, the reason for this was envy, Yuhei's classmates were envious of his accomplishments as a student as claimed by his father. Other sources says that he refused to act out a role in dramatization of a folk tale.
Apparently this wasn't enough to get the attention of Japanese legislators but in just a few years later another heinous crime happened in Kobe which prompted to reduce the criminal responsibility from 16 to 14.
On May 27 1997, the head of 11 year old Jun Hase was found in front of his school gate hours before students arrive for classes, A note written on red pen was found snuffed in his mouth identifying the killer as "SAKAKIBARA" the note says:
"This is the beginning of the game.. You police guys stop me if you can… I desperately want to see people die, it is a thrill for me to commit murder. A bloody Judgment is needed for my years of great bitterness"
This made local police reminiscent of the Zodiac killer in San Francisco.
On June 28 local police arrested a 14 year old suspect who later on confessed on murdering the 10 year old girl named Ayaka Yamashita. Proof of this murder was found in his diary where he wrote:
"I carried out sacred experiments today to confirm how fragile human beings are… I brought the hammer down, when the girl turned to face me. I think I hit her a few times but I was too excited too remember." The following week, on March 23 he added: "This morning mom told me, Poor Girl. The attacked girl seemed to have died there is no sign of me being caught… I thank you, BAMOIDOKISHIN, for this… Please continue to protect me."
  The culprit was released on March 11 2004, after being sent to the special medical reformatory for juvenile offenders in Fuchu, Western Tokyo in October 1997. He was 14 years old during the time of the murders.
Signs of his unique behavior was seen even as early as his elementary years but it seems that people responsible for him might have turned a blind eye.
Three years ago on an early morning of February 20, 2015 the entire country was once again in a state of shock when the body of 13 year old Uemura Ryota was found naked filled with slashes in several places of his body one was on his neck which gave him the fatal blow, police investigations shows that he was murdered after being forced to swim in the cold river naked as punishment his wounds also suggests that the murderers tried to decapitate him. He was punished for disobeying his gang's ring leader who ordered him to shoplift. Ryota joined a gang made up of 12-20 years old 3 of them would be his murderers one of them the gang leader was allegedly Half-Filipino.
On the day of the murder his gang mate sent Ryota a message in LINE instructing him to come meet them, this is the same mobile application he used to sent messages to his friends to help him and that he feared for his life, He asked his mother for permission not knowing it would be the last time she would hear her son's voice. The murderers made Ryota swim in the river naked and then slashing him with a box cutter knife the leader told one of his subordinates to slash Ryota but declined this made the leader threaten him into slashing his cheek out of fear the subordinate continued on slashing poor Ryota while saying sorry.
These are some of the infamous cases of bullying in Japan, I was reminded of this horrific incidents when I saw that video of an Ateneo Boys High student using his Tae-Kwon-Do skills in beating up helpless kids well this isn't really the first video which surfaced from facebook right? So I would like to ask How long do we have to wait for our lawmakers, our schools, our institutions, to act on this cancer? Do we have to wait for a gruesome murder similar to Yuhei, Jun, Ayaka and Ryota to be in the news before we do something?
We need to end this culture NOW~!!!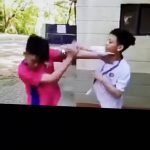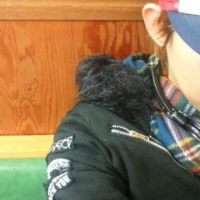 of mixed race, spending time living in both countries gives me a very good perspective on both.