The common stereotypes about Filipinos in foreign countries that I personally know of are: In U.S. and UK if you are a Filipino you must be a Nurse, In China and Middle – East you are a Domestic Helper, but in Japan, if you are a Filipino, you must be a Japayuki.
What is a Japayuki?  technically it is a slang which translates to "leaving for Japan" or "going to Japan", it is a combination of two words 行き / ゆき = which means going and Japan, a word created by Mr. Tetsuo Yamatani a documentary movie director during the 70s probably coining it out from the word Karayuki who are Japanese women who travel to East-Asian countries to work as prostitutes during the 19th century.  If you ask uncle google he would tell you that Japayukis are pre-dominantly Filipinas, but wait! prostitution is illegal in Japan but the law states that only direct intercourse or non-coital activity is illegal, this gave way to a booming sex industry in Japan up until now. What made this word famous in the Philippines was probably the movie Maricris Sioson: Japayuki starring Miss Ruffa Guttierez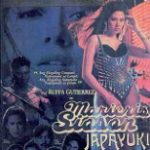 ( photo credits to: https://www.flickr.com/photos/41696778@N06/4515036500 )
The movie is about a young Filipina traveling to Japan for work as a dancer in a red light district who later on becomes a  victim of physical and sexual abuse, unfair labor practices etc. which leads to her demise. Her death was controversial leading up to a series of investigations during the 90s but it didn't stop Filipino women from going to Japan and engaging in similar activities. ( full story here ) 
The movie mirrors the sad reality of the Filipino women here in Japan, but one particular scene could sum it all up:
Dario: Mag-apply ka ba papuntang Japan? Mag-apply ka bilang Dancer? Japayuki!!!
( stops vehicle )
Dario: Bakit ka nagagalit totoo ba yung sinasabi ko?
Maricris: Depende un sa bagsak nang salita mo para kang nang-iinsulto! Eh ano ngayon kung maging dancer ako!? Ano ngayon kung Japayuki ako!?
Dario: Ang katumbas nang salitang JAPAYUKI kung hindi mo alam ay PUTA!
Maricris: Yun na! nangdamay ka pa nang ibang tao! wala namang masama sa salitang Japayuki eh! bakit papakainin ba kami nang ibang tao kung sumunod kami sa kanila? kaming magkakapatid ang gumagawa nang paraan para mabuhay kami!
( nearby japayukis cheers )
Maricris: hindi ako magpo-prosti at kahit masama ang isang babae hindi mo dapat bale-walain ang pagkatao nila, kaya nila ginagawa yun ay para maiahon ang pamilya nila sa hirap.
I remember when my late grandmother watched this movie and right after this scene she laughed boisterously having lived through the Japanese occupation and then watching this movie, she said:
"Noong araw tinatakbuhan nang mga mga kababaihan ang mga Hapon! Ngayon Hapon ang hinahabol pati magulang nakikihabol!"
Another thing that I think contributes to this stereotype is the number of Philippine pubs in almost every red-light district of almost any cities in Japan, with the Philippine national flag visible in almost all their advertisement I can't blame the Japanese people for having the stereotype that if you are a Filipina you are either an entertainer or a JAPAYUKI. Here is a list of clubs one of them even have employee compensation and benefits posted and I must say the increase and the rate are very competitive.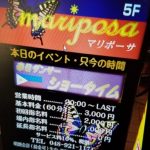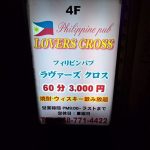 There is no shortage of Pinoys working as entertainers in Japan, from dancers to singers most of them are working in snack bars and pubs commonly found in red-light districts they don't own long-term visas rather they are given 6 month working visas under the category of entertainers but nope none of them seem to be landing in televisions or movies. A lot of them would be going on dates with their customers only after a few visits of course what happens next? I don't know. Here is a case study by a student it shows details of what kind of work these entertainers do. It even mentioned how the Philippines is one of the superpowers of the migration age pertaining to the country as one of the biggest suppliers of labor workers, but in Japan it's simply different.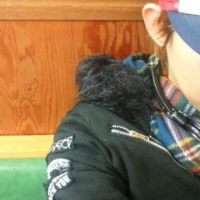 of mixed race, spending time living in both countries gives me a very good perspective on both.