It looks like ultra-nationalist Filipinos have once again come out of their caves and started xenophobic attacks in social media due to the latest incident of a Chinese national throwing TAHO to a police officer. 
Do you know what makes it more interesting? The timing is perfect for it to become politicized by the anti-administration, the Yellows, etc. all thanks to the once again genius statements of our current Vice-President Leni Robredo.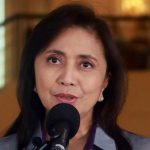 ( photo from : https://www.panaynews.net/leni-robredo-voice-of-reason-says-party/ )
How long would it take for the ignorance of the Filipinos to be roused again and start "building a wall" around the Philippines? from starting campaigns to kick-out Chinese or even Chinese looking individuals like me out of the country? I don't know but I am sure all it would take is some idiotic political parties to start a fire and some biased media group to add some gas and all hell would lose.
Maybe we need to be reminded about how NICE our fellow Filipinos are abroad? how LAW-abiding they are and how much they make the lives of their fellow Filipinos easier with their actions?
Here is a very good action of a famous Filipino Gangster here in Japan being invited for unknown reasons to a precinct by Japanese police ( at least I don't know ), let's watch how much we roused Filipino pride in our blood.
video's link can be found here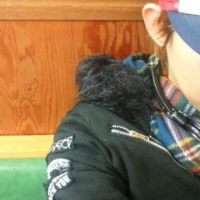 of mixed race, spending time living in both countries gives me a very good perspective on both.