令(REI) – coming from the word 命令 MEIREI which means order  and  和(WA) – from the word  平和 HEIWA which means peace together Japanese experts and scholars formed the word 令和(REIWA) which can be translated to peace through order or orderly peace. The future Emperor Naruhito`s reign will be called REIWA starting on the 1st of May a day before my date of birth.
I like how it is pronounced REIwa a strong order meirei, and a lasting peace heiWA it resembles completely the strong conviction of the Japanese people towards lasting peace. 
May the coming days be peaceful indeed.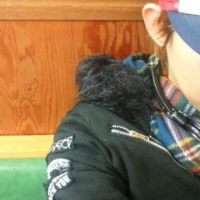 of mixed race, spending time living in both countries gives me a very good perspective on both.