"I'm dishonest, and a dishonest man you can always trust to be dishonest! Honestly, It's the honest ones you want to watch out for because you can never predict when they're going to do something stupid!"
– Captain Jack Sparrow, Pirates of the Carribean
VP Leni Robredo, of all the politicians in the Philippine Republic I never thought, not a second in my mind that this woman from the "laylayan" would teach about Integrity. 
From alleged cheating during the 2016 elections, her late husband's alleged witch-hunt against some crooks who bought overpriced weapons(why aren't she talking about it?),  etc. these are but a few reasons one wouldn't be able to think of putting VP Leni Robredo and integrity in one sentence.
In public service especially in the Philippines, it has become a norm to choose the "lesser evil" as compared to those who project themselves as saintly people, Why? because the Filipinos have finally figured out that it's better to have flawed officials who are genuine enough to show who they really are as compared to flawless officials whom you'd never know what kind of skeletons they hide in their closet, also it should take more than honesty as a bearing on who should be public officials better yet we should throw the morality book and flush it down the toilet to have genuine progress and have effective change.
The senatorial elections is just around the corner, to continue the "Duterte Effect" this administration is so proud of people should choose senators who would contribute to its success than those who constantly use medieval moral codes which are mere hindrances for a country's growth.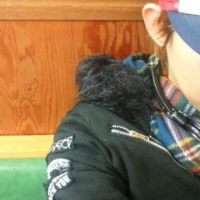 of mixed race, spending time living in both countries gives me a very good perspective on both.