June 15, 1991, Mt. Pinatubo eruption one of the terrifying memories of the people of my hometown. Ashfall, darkness, and grief this was some of the vivid memories I had when Mt. Pinatubo erupted food was being rationed, it was dark for days, my grandmother and her sisters kept praying out of fear they keep on talking about the end of days. Thankfully it didn't last long all thanks to the news crew of ABS-CBN who bravely covered all the moments of this calamity giving us instructions and updates which was heard on the radio; battery-powered radios to be exact since there wasn't electricity in my hometown back then.
They became the beacon of hope and courage of the nation through their actions, through their foundation the distribution of relief goods and help was made easy especially to the natives living in the mountain. 
For me, this is one of the most memorable moments which made me respect some of the cast and crew of ABS-CBN let me mention some more. Miss Charie Villa who was present right after the 7.7 magnitude earthquake in Luzon the epicenter was Baguio City, She was there too in Pampanga with Mr. Henry Omaga-Diaz I can recall them covered in ashfall while doing their job. One of the funniest memories was Senator Pia Hontiveros tying herself on a flag-pole so that she won't be literally be blown by the strong wind brought by the typhoon Rosing it was funny as hell maybe she should've just stayed a journalist so people can still remember her as this brave young journalist rather than her comments on Martial law in Mindanao? I don't know. Miss Maan Macapagal and Mr. Val Cuenca, I mean who would forget these guys? Kidnapped and taken hostage by the notorious Abu-Sayaff? it takes a lot of courage to go through this but they did! 
This is probably one of the unique qualities of the ABS-CBN news crew that other broadcast networks may not have, at least for me. Courage in the face of imminent danger.
Le'ts switch channels now!
April 21, 2010, an interview with the greatest President of the Philippines Benigno Simeon Aquino III regarding Hacienda Luisita this was GMA-7's Kandidato segment back then. Mr. Arnold Clavio, Mr. Howie Severino, and Miss Malou Mangahas the three people who bombarded Mr. Aquino with questions that the people really wanted to be answered. 
Here is the link to the interview ( I hope they won't get deleted ) Link 1 and Link 2
Here are the questions that no ordinary news-anchor/ broadcast journalist would ask the countries' "family of heroes":
1. Yoong mga napaslang doon sa may Hacienda Luisita noong November 2004 Ano po ang gagawin ninyo para mabigyan nang hustisya ang mga biktima?
2. Nagkaroon ba nang pagkakataon na you could've done something but you didnt't do it or you have failed to do it during the Hacienda Luisita Massacre?
3. May napabalita noon na kaugnay yata sa pagbitaw ninyo nang suporta kay pangulong Arroyo yung tulo-tuloy na imbestigasyon daw nang DAR (Department of Agrarian Reform) sa naganap sa Hacienda Luisita? Medyo sensitibong isyo ba iyon? ( boom! )
4. Meron pong nagtestify sa senate si Ginoong George Loveland noon nung naginvestigation na nanbanggit niya na ados nang buwan nang disyembre pumasok kayo kasama ang inyong mga bodyguards sa loob nang Hacienda lumabas daw mga tatlong araw ang natapos sinasabi niya na nakipagusap kayo sa mga magsasaka ano po yung sinabi ninyo sa kanila? ( Noy Noy continously interrupting ) May mungkahi po bang nabanggit tungkol sa isang super-highway na hinihiling ninyong pagbigyan nang mga miyembro nang union? Ito ba yung SCTEX? 
( this is where symptoms of his amnesia became evident )
Another personality from this station which I personally admire is none other than Miss Jessica Soho from her long list of awards and awesome work such as: State of the Nation with Jessica Soho, Jessica Soho reports, Kapuso Mo, Jessica Soho etc. 
Truly the country with these brand of news-casters, journalist and news-anchors the country's press freedom is quite free. They have been operating for decades and I have never seen them at least in my lifetime complained about the curtailment of their freedom.
Lo and behold an upstart company who has a CEO who allegedly failed to pay taxes properly and have allegedly allowed her own company to be owned partially by foreigners cries that PRESS FREEDOM IS DEAD in the country just because she is being sued by the Government for not abiding its laws, oh but wait! A private entity is suing her for publishing libelous information! tsk tsk tsk! according to her, this is an abuse of authority and weaponization of the law. Does it ever cross her mind that even though can all practice freedom of the press and speech we are not licensed to engage in libel? Being a reporter doesn't allow you to be above the law I am sure the veterans of both ABS-CBN and GMA-7 know this and they have been able to observe this law for decades without compromising their work to bring factual news to us.
So I would like to ask, will PRESS FREEDOM really be curtailed or be completely diminished if RAPPLER goes bye-bye?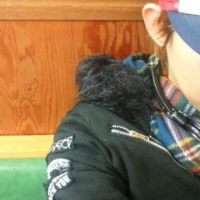 of mixed race, spending time living in both countries gives me a very good perspective on both.