Yes, ladies and gentlemen, the standard-bearer of the Pinoy Pride is about to earn millions again and stop time in our Banana Republic! 
Wait!
Don't get me wrong! I like our senator, people admire him for his life's story; how he worked hard and struggled to be what he is right now but have we missed the point that this is common sense for someone who needs to survive as most Filipinos do? Work-Hard and never give up! well, enough said about his story it's famous enough for Dubliners to know it!
Some pointers about his opponent are that he has an amazing reach and this does not compromise his power If our Senator would time his punches and land all of it he might get a chance to knock out Thurman if not or if it is the other way around Pinoy Pride get smashed once again.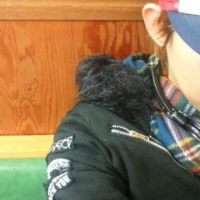 of mixed race, spending time living in both countries gives me a very good perspective on both.