Looks like our people's champ still got those power punches after all or maybe Thurman wasn't really that smart, unlike Floyd who adopted the hit-and-run strategy, oh well let's leave it to the experts.
So what now? after his victory, I guess it's time to go back to violating traffic rules, defecating in public areas, vandalizing public properties, stealing government funds, worshipping politicians, destabilizing the country, cheating in exams, selling our territory, allowing our countrymen to be slaves abroad, abusing our policemen, shaming our armed forces.
I could go on and on but I don't want to hurt your feelings, I want you to enjoy this very special day because our beloved Sen. Pacquiao won another match.
It's more fun in the Philippines.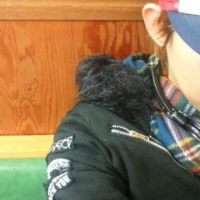 of mixed race, spending time living in both countries gives me a very good perspective on both.