While I have no pleasure and couldn't care less about celebrating what happened to the recently jobless personnel of ABS-CBN (no, the regular workers behind the camera, not the bratty "stars"), I'm also left with another imagined scenario of what would have happened had that violation been ignored.
A very loud argument coming from the spin doctors is the appeal to basic human decency of how can people be so heartless as to proceed with enforcing the law. So what should we do? Ignore the lack of a franchise and simply pretend no violation was done because people's jobs are in danger? Is this the first time a company was closed for noncompliance that resulted to mass unemployment?
Bali-baliktarin nyo pa yang argumento ninyo, babalik pa rin tayo sa mga may ari nyan na tunay na walang pakialam sa mga empleyado nila. Dahil mapasara man yan, mayaman pa rin sila. Kesehodang magutom yang mga tao sa baba. Bonus pa nga at lalong naulol sa galit sa gobyernong matagal na nilang sinisiraan ang mga tao dahil dyan. 
That the owners are laughing all the way to the bank while the unfortunate souls they hoodwinked into believing they have an iota of concern for them are the ones crying unfair persecution is the real tragedy here.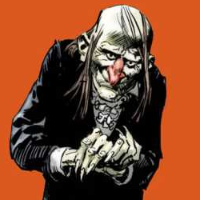 Friendly lurker, at your service.