Looking at the recent wave of posts from ABS-CBN talents, one cannot deny the anger and frustration that comes out of them. You can accuse them of bad acting or being talentless hacks if you want, but you cannot deny that at this point, a lot of them aren't acting anymore when they posted on their own private social media accounts. No matter how many conspiracy theorists say that they're still being coerced by their bosses to create "a performance" to sway public opinion to their side.
So it's no surprise that one of the biggest cash magnets of the network when it comes to ad placements said a mouthful against the recent closure of their broadcasting wing. As of this writing "Coco Martin" is still #6 in the Philippine trending topics in Twitter. Short clips of the Probinsyano star are circulating within social media, essentially ranting about injustice and painting the event as the triumph of evil.
Well who can blame him? Or the rest of the workers there, for that matter? Even to an ordinary person who religiously followed the ABS-CBN franchise issue, there were no clear explanations given by congress as to why they delayed or did not grant the franchise that it's up to you to fill in the gaps based on what's given out in all forms of media at your disposal. Even if for some reason the workers figured out that the negligence of the company's owners to comply with their franchise were the correct people to blame, I wouldn't bet on them starting a picket against the company any time soon, especially when their career is at stake.
After all, this is ABS-CBN we're talking about. A notorious employer known for its shabby treatment of workers and dogged by various illegal labor practices. In a recent Facebook post by former employee Jobert Sucaldito, the showbiz veteran seemingly confirmed long-held rumors about power-tripping hierarchies within the organization and what every employee should do in order to survive within it:
Pag napag-initan ang isang artista sa loob, nunca nang makakalabas sa mga shows nila iyan. Subukan mong kalabanin si Cory Vidanes, Johnny Manahan, Deo Endrinal, Lauren Dyogi, etc., tingnan natin kung makakabalik ka pa diyan. Kailangang himurin mo mga puwet nila or sumunod ka sa mga gusto nila dahil kung hindi, patay ka. Huwag niyo ring kalabanin ang mga alaga nila at wasak ang career mo. Kahit sa tama ka pa, pag nagsanib-puwersa ang mga iyan, tigok ang career mo sa loob.
Take note that the names mentioned aren't exactly the top tier management within the entire company. That's just the showbiz side of things. With that kind of management style governing a single arm of the organization, would it really surprise you to find out that that is the way things really are done in ALL of ABS-CBN's divisions? And that any trace of questioning the higher-ups would not only cost you your employment but quite possibly your entire career?
So going back to Coco Martin, Kim Chiu and the rest of the very vocal population of the network, it's totally understandable. It's part of how you survive within your organization. We get it, even if you deny it. Rant, let it out and hope people who were hit by your angry tirades would just let it go and still buy whatever you'll peddle in the future. We're humans, after all.
But I have a feeling those who are keeping their mouths shut in all these know a lot of things we don't. That's the kind of tyranny and gagging we would like to end with this shutdown.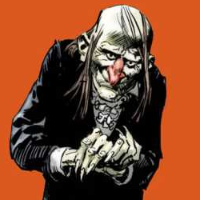 Friendly lurker, at your service.