I'll start this with a disclaimer that I will write this piece in Taglish, the coño (cunt in Spanish, teehee) language. This is so that I can reach the "wokes" and pa-"wokes," at mahina ang kanilang comprehension if I make sulat this in straight English. And mga "wokes," bago kayo ma-trigger, isasampal ko lang tong study na to sa muks nyo as facts don't care about your fragile feewings:
https://www.manilatimes.net/2019/11/18/opinion/columnists/topanalysis/pinoys-english-proficiency-declines-sharply/656784/
So there. I'd rant more on the fact that we're losing one of our only edges against our SEA neighbors with our decline in the English language, but that's a bardagulan for another time. Mahina ang kalaban mga besh. Pero iisa-isahin ko kayo, huwag kayo mag alala.
With COVID-19 ravaging the country, many schools nationwide chose to continue educating their students by turning to the internet. Maganda ang suggestion, kasi hindi na kailangan ng mga students na bumiyahe nang malayo papunta ng school, safe sila mula sa virus, and patuloy pa rin ang kanilang pag-aaral. It's really a non-paid Work From Home scheme, if you think about it.
So where's the problem? Just by looking at the first paragraph you may have already gleaned as what or who might the problem be (Hint: 'yung "wokes," teehee). The "wokes" are pushing for a mass promotion, that is, everyone should graduate or pass their current year regardless of whether the school year is concluded or not. They argue—nay—whine that not everyone has access to the internet so blah, blah, blah, may mapag-iiwanan yadda yadda inequality and all that sh*t.
Pero kung totoosin, nakakapag-Tiktok pa ang mga yan at nakakapag-ML pa kahit Grandmaster IV lang naman ang pinakamataas na kayang abutin na rank.
Haru Dios ko! E tinatamad lang naman talaga kayo. Ako nga, kumukuha ng Master's Degree, kung totoosin yung title na lang naman talaga ang habol ko at pwede na rin kaming i-#MASSPROMOTION (No offense to owners of Master's Degrees, but that's just how I view it). E kayo, nag-aaral pa kayo para patunayang kakayanin nyo ang pagsubok ng tunay na mundo. Kaunting kembot lang para maka access ng internet, "inequality" agad ang nginangakngak nyo? MGA HUNGHANG.
My dears, life is naturally unfair. It will not actively enforce equality among all creatures nor will it hand you whatever you need on a silver platter just because naglulupasay ka diyang muntanga ka.
In this day and age where almost everything is within literal reach or one click of a button away, crying for equality and fairness should be seen as a sign of weakness and thus, should be weeded out of humanity's gene pool. That is, if Darwinian natural selection still applies to us.
We no longer live in an era where women are raised only to be housewives or where a Rosa Parks is needed to take a stand (or seat for that matter) just so non-white kids can sit wherever they want inside a bus.
And even if that were the case, are you actually oppressed in the true sense of the word? I highly doubt it. Ano ba naman 'yung kumembot ka lang nang kaunti, magpa-load, magsubscribe sa internet promo then tune in sa pagtuturo ng professor mo? Dios mio, kahit cheapipay na Cherry Mobile ang phone mo e supported na nyan ang video streaming and 4g internet connection.
Kasi aminin mo na lang na tinatamad ka na kasi taeng-tae kang ipakita ang summer body mo sa Instagram, kaso may pandemic so sa bahay ka lang. Then, frustrated ka pa lalo na imbes na shine-share mo mga beach escapades mo, you're forced to study at home kasi hindi porque may virus, e titigil na ang pag-aaral mo. And to that, I say to you: "Beh, buti nga!"
I'll just leave this bit of wisdom here at alam kong pumuputok na 'yang butsi mo: "Nations do not progress because it handed out participation awards to everyone. Nations progress because it raised and invested in its best and brightest."
Ngayon ka magmamaktol, tungaw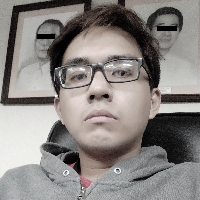 Who am I? None of your business.