Forgive me if I don't share the lament of some ABS-CBN jologs. Even before the issue of their franchise exploded, I despised that channel to the bone. I'm just happy it's off the air even if it's only temporary (because let's face it, it's owned by a rich and powerful oligarch).
1. ABS-CBN played kingmaker for Cory Aquino during the ouster of former President Marcos to protect its business interests. For proof, Here's an excerpt of a well-researched dissertation by Joseph Scalice, submitted to University of California in Berkeley, excerpted by veteran journo Mr. Rigoberto Tiglao:
https://www.manilatimes.net/2019/10/04/opinion/columnists/topanalysis/why-the-lopezes-fought-marcos-and-helped-the-communist-fronts/626138/?fbclid=IwAR2ZYF09z3b0chvZS775pwArVrbqnRBwPiwbX8QzTkOaLOcDrV70rO_nuXA
History will then tell you these people run the Philippines to the ground. Both the mother and son replaced a supposed evil with the same, if not worse, brand of evil.
2. ABS-CBN does not even attempt to hide its partisanship. It helped in the vilification of then Chief Justice Corona by publishing and magnifying hearsay reports of a blogger named Raissa Robles (proof: https://news.abs-cbn.com/nation/03/26/12/corona-daughter-bought-us-property-2008-robles) that turned out to be baseless when presented to the court. Clearly, this is (was) a breach of Journalistic code of ethics. You don't publish based on hearsays, as hearsays do not constitute proof. This is harmful as hearsays are often baseless, and the general rule of thumb during a trial is the presumption of innocence. Instead, you set out to look for proof that will set things straight.
We all know that Corona was impeached because he ruled favorably for the distribution of Hacienda Luisita to its workers (proof: https://newsinfo.inquirer.net/181527/final-supreme-court-ruling-on-hacienda-luisita-out-tuesday), and was only convicted as many of the Senator-Judges who tried his case was bribed by then President Noynoy Aquino (proof: https://www.manilastandard.net/mobile/article/130831)
3. This partisanship extended not only to this matter. They all but manifestly expressed their support to then embattled President Joseph Ejercito Estrada during his impeachment trial. I concede this may not pass off as legitimate proof, but I can distinctly remember that the so-called "EDSA 3" movement orchestrated by Erap's supporters, welcomed reporters of ABS-CBN and threw rocks on GMA 7 reporters, the latter which, coincidentally, insist on remaining true to their mantra of "Walang kinikilingan, walang pinpoprotektahan."
This was way back in 1998 and I was young back then, but I can distinctly recall it as it was what you call a "flashbulb memory" (look it up).
But I digress. Now I wonder why would Erap supporters let ABS reporters cover them then hurl rocks against the other network? Your guess is as good as mine.
4. Their shows are trash. Let's admit it, gone were the days when they actually make effort into airing shows that are educational and actually have quality (e.g. Sineskwela, Bayani, Math-tinik, etc.). For the current years, their primetime has been reserved for shows that depict gratuitous violence, bed scenes, and landian that provides a wrongful influence to the youth that one must be hell-bent in seeking a partner if they want validation.
I would go so far as to claim it's one of the catalysts of the dumbing down of the masses through its shows and through the influential figure of Vice Ganda and his popularization of sarcastic style of conversation that proved to be both asinine and crass, and which shouldn't be taken out of the setting of a low-class comedy bar.
So spare me the waterworks and instead cry me a river. I'll remind everyone that their application for franchise renewal has been pending SINCE 2014. That the Congress chose to sit on it is their prerogative. Last time I checked, our system of checks and balances is still working.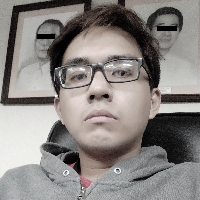 Who am I? None of your business.