FICTAP (Federation of International Cable TV Association of the Philippines) President Neng Juliano-Tamano
Re: ABS-CBN Franchise renewal Keypoints:
1. ABS-CBN applied for franchise renewal in 2014 under Pnoy's admin which was denied because of the opposition of FICTAP.
2. ABS-CBN's application for franchise renewal includes 6 more channels(ANC, S&A, MYX, etc) which should have been applied as new separate franchises.
3. ABS-CBN used the airwaves for the said 6 channels without separate franchises.
4. ABS-CBN charged P2,500 pay per view for the Pacquiao-Mayweather fight to which NTC issued a cease and desist order. Despite the order, ABS-CBN proceed anyway.
5. ABS-CBN charged P30 for KBO programs when the franchise airwaves is "free to air".
6. ABS-CBN did nothing for the period of 2015 to 2019 to fix the application. What was submitted in 2014 is the same as the one submitted at present.
7. FICTAP's stand on the issue "No franchise, no operation"
8. FICTAP does not object the renewal of the ORIGINAL franchise.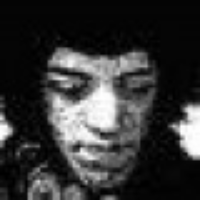 Webmaster of Get Real Philippines