Your average specimens of Pinoy netizens are once again quick to react with irrationality and emo-ness towards the closing of corporate media giant ABS-CBN by the National Telecommunications Commission (NTC)—calling it a "brazen move by the government to stifle press freedom."
What is lost in all the hullabaloo here is that what happened to ABS-CBN is simply the rule of law in full force. Force that is long overdue, mind you. We can argue all day long that shutting down ABS would mean loss of livelihood for all its good but at the end of the day, the law is the law.
Dura lex sed lex, and no one is above it.
To further press this point and hammer the fact that this issue is not that of press freedom, I would defer to the statements of Federation of International Cable TV Association of the Philippines (FICTAP) President Ms. Neng Juliano-Tamano in her interview last night with Jessica Soho. The video can be found here.
On that interview, Ms. Tamano summed up ABS-CBN's violations as such:
1. FICTAP opposed ABS-CBN's request for franchise renewal in 2014 as the media corporation presented an application that vastly differed to its franchise applied way back in 1995. FICTAP argues that ABS-CBN should have applied for separate new franchises instead of applying for renewal as;
2. The franchise for ABS-CBN is supposedly good for only one channel and that is ABS-CBN itself. On its 2014 application, the media giant added six channels to ABS' franchise, when it should have applied one franchise for each one channel.  Ergo, said application was subsequently denied.
3. Ms. Tamano further asserted that ABS-CBN added these six channels in its franchise to justify the legality of its TV Box and charge viewers for watching their channels when in truth, the franchise airwaves provided to ABS-CBN is "free to air" and should have been for the free consumption of the viewing public.
4. Relative to this, ABS-CBN charged PHP2,500 for pay-per-view services for the Pacquiao-Mayweather fight last 2015. The NTC issued a cease and desist order against the media giant, citing that their TV Plus promo is only in trial mode. Despite this, ABS-CBN aired and charged anyway.
5. ABS-CBN also charged PHP30.00 to view KBO programs when, again, its airwaves should have been for the free consumption of the viewing public.
6. FICTAP did not hear any further news on the supposed hearing against ABS-CBN's violations starting 2015 until 2019, when its franchise is nearing expiration.
7. It was found that the application for franchise renewal submitted by the media giant was the same as it was presented in 2014.
8. FICTAP stands by its assertion that ABS-CBN should not operate without a franchise. However, it will not oppose a PURE RENEWAL of the franchise—that is, renewal of ABS-CBN's franchise as it was originally presented in 1995.
With these points in mind, nothing much can be said as the whole brouhaha raised by the bored netizens is a matter of much ado about nothing. That ABS-CBN and its sympathizers paint this issue as that of stifling press freedom is merely muddling the issue if not a pitiful attempt at giving its obvious partisanship a last hurrah.
So really, press freedom my foot!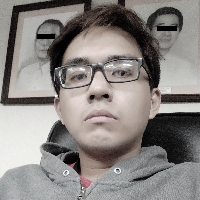 Who am I? None of your business.