Back in the recent franchise hearing for ABS-CBN, Rep Rodante Marcoleta alloted a significant portion of his time to call out Atty Mike Navallo, a reporter for the network.
Apparently it was over a news item that the latter released without sticking to the agreement that the representative would be included in it to have a balance of the said story.
But the report was released without the side of Rep Marcoleta, where it asserted the congressman authored several bills granting franchises to companies with similar issues to ABS-CBN in the past.
In short, the story painted the congressman as a hypocrite for supposedly questioning certain issues in the ABS-CBN case he supposedly "overlooked" on the earlier franchises he "authored" for other networks.
The congressman already clarified the issue regarding the practice within the house of representatives to attach names of other lawmakers as co-authors on bills, and that he never authored a single franchise bill during his tenure.
Apparently one of the networks that supposedly benefited from the supposed bill "authored solely" by Rep Marcoleta—Bohol Chronicle Radio Corp— got wind of that news and issued a statement against it. A tweet by Ed Banal contained a copy of said letter demanding to rectify falsehoods contained in it:
@MaureenRoseVil1 Bohol Chronicle Radio Corp sent letter to ABS-CBeNd re misleading report of Mike Navallo ha ha ha pic.twitter.com/Ppv4SXsmYY

— @edbanal (@edbanal1) June 11, 2020
ABS-CBN should stop the attacks on lawmakers showing strong bias against them. After all their case is not a trial but a franchise hearing and the likes of Rep Marcoleta does not seem to back down from any kind of black propaganda hurled his way.
Intimidation tactics, which has always been ABS-CBN's weapon of choice, may not work this time around.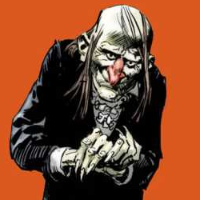 Friendly lurker, at your service.