Leave it to my idol Teddy Casino to provide some much-needed entertainment on Twitter whenever boredom strikes.
On a recent exchange of insults with  a "troll"—the term of endearment of the opposition and its allies to any living person who does not toe their narrative—named @TishaCM on Twitter, the controversial communist seemingly got "burned" (another popular yellowtard-commie woke trademark) when the topic took the unexpected turn towards hypocrisy and opportunism regarding the Pinoy commie movement (I don't know about the rest of you but those things almost always become the cornerstone of a Casino exchange).
Casino was apparently stung when his attempt at cuteness was demolished by a very simple and straightforward reply:
It's already a known fact that the left and business elites are in cahoots that enables them to exploit Filipinos using "activism" vs govts that dare to institute reforms inimical to their interests. It's no surprise that they would oppose the enactment of the anti-terror act. https://t.co/U7IdgjqO9W

— TishaCM? (@TishaCM) June 5, 2020
Here's Teddy not about to let that one upmanship go unanswered:
Oh wow, here's the DDS red-tagging the pillars of the capitalist class. What more can I say? #stupid https://t.co/kYcdXYZAwI

— Teddy Casiño (@teddycasino) June 5, 2020
And here's @TishaCM's final reply, with an #engot hashtag in response to his #stupid:
You read it wrong. Not red-tagging the capitalists. The tweet simply means leftists are nothing but mercenaries. A criminal syndicate that plays a key role in the country's systemic corruption. They're not fighting for ideology; their loyalty lies w/ the highest bidder. #engot https://t.co/mWJTiVpJEo

— TishaCM? (@TishaCM) June 5, 2020
And that, as they say, is that.
Props to Teddy and the gang for the fighting spirit despite being unmasked as snake oil salesmen decades ago. It takes a special kind of toughness in the face department to keep going with that scam.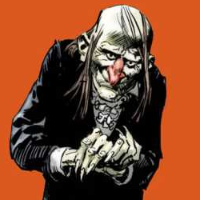 Friendly lurker, at your service.