---
Apparently it's in bad taste to post signs of wealth and opulence in your personal social media space considering the skewed way the planet deals out massive amounts of unfairness to everyone on a daily basis. Someone like Heart Evangelista maybe? She who constantly posts the finer things in life in all of her social media accounts. And that's precisely what  someone with the Twitter handle called @pilar_recto did. As posted on her tweet that used Evangelista as an example:
The out of touch privileged, in the context of race and class, is a problem not only in the U.S., but in the Philippines as well.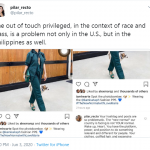 To which Mrs Escudero replied:
YOU have caused me so much sadness.I honesty don't know what to do about myself.2 days you've been at it.I express myself through my art and fashion.I have not done anything wrong .Using my image to create hate is wrong… still I will wish you well.God bless
Nice right? Especially when you check on Ms Recto's accounts like her Instagram (I just Googled her name. Sue me), where she also has an abundant cache of images you certainly won't mistake for some tambay in Aling Koring's Sari-Sari Store. Nothing like an episode of Guilt-Tripping By The Rich And Not-Quite Famous.
Next time, Heart, it might do you good to post some photos of yourself eating fishball and kwek-kwek with the commoners. Wokes are suckers for that shit. Just ask Mar and Leni.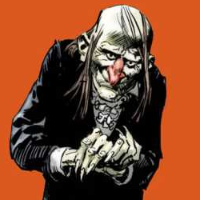 Friendly lurker, at your service.