Apparently some overeager departments in that BPO hub in McKinley Hills, Taguig are requiring their employees to report in the office once a week instead of soldiering on with the WFH setup they have shown to be capable of.
Asked about the reason for this bizarre and sudden shift in work protocols, an employee said that according to her managers, "They will eventually go back to work there in the future, anyway".
No further explanations were given.
There's no logical explanation here. The company has already proved it is capable of a WFH setup that it's exacerbating things for its employees by requiring them to report for work on an ongoing pandemic, and also putting them in unnecessary risk in the process.
Unless the company has a secret vaccine or drug under its belt to help infected employees out if ever they had the misfortune of catching COVID 19 because of that outlandish directive, then fine.
Otherwise here's hoping employees who get infected will sue the company for unnecessarily endagering their lives despite demonstrating the capability for a WFH setup just to satisfy some inconvenience for the upper management.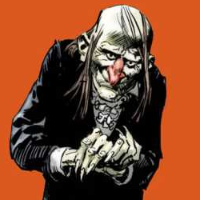 Friendly lurker, at your service.