Leave it to persistent anti-Duterte personalities like Ogie Rosa and Carlos Conde to muddle the issue of foreign ownership of DITO (the third telco player planning to take on the duopoly of Globe and PLDT) with respect to the way a lot of pro-admin supporters have reacted to media outfits like ABS-CBN and Rappler.
In a tweet by "journalist" Carlos Conde, he attempted to present the supposed hypocrisy of the "DDS" for being selective about the issue of foreigners owning a business in the country by highlighting the plight of the two media outfits that ran afoul with regulatory bodies concerning restrictions on MEDIA OWNERSHIP.
Ektwali… pic.twitter.com/Ozem7cJ8R0

— Caloy Conde (@carloshconde) September 10, 2020
Apparently 3rd place PALANCA awardee for "tula" Ogie Rosa posted something similar ahead of Conde.
Galit na galit sila kasi may foreign ownership daw ang Rappler at ABS-CBN, at hindi raw Pilipino si Gabby Lopez.

Pero sobrang excited sila sa DITO Telecommunity na 40% owned ng China.

Kakaiba!

— Ogie Rosa (@ogie_rosa) September 9, 2020
…and followed up with an off-tangent argument:
Sa mga sabaw na DDS: My tweet wasn't about the law, but your outrage "kuno" versus foreign ownership. Tapos nagdidiwang kayo sa pagpasok ng DITO. Kung tanga ako, eh ano na lang kayo?

— Ogie Rosa (@ogie_rosa) September 10, 2020
Well to be fair, there really are some people who are guilty of what Mr Palanca Awardee has accused them of, but he conveniently left out the part about his revered media giants being caught with their pants down with legal violations they cannot weasel out of no matter how loud the yellows and reds cried about press freedom and its nth death.
Unless these two can provide any evidence that DITO is a mass media entity, they would do well to just shut up.
Conde and Rosa are shameless charlatans pretending to promote the country's best interests instead of the opportunists they are currently in bed with.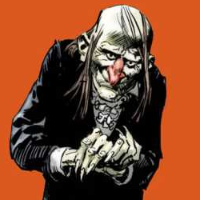 Friendly lurker, at your service.