One can be forgiven for treating the recent Pulse Asia Survey results as some kind of a cosmic joke played against the Philippine opposition composed of the last vestiges of yellowtardism and commies for hire.
According to the recent survey, the president garnered a strong 91% trust rating from the general population while the opposition point person Leni Robredo, in contrast, had 57% with a high 22% "no trust" finding–higher than that of known political survivors (and occasional clowns) like Alan Peter Cayetano (9%) and Tito Sotto (5%).
Even prominent yellowtards like JC Punongbayan cannot believe the results.
WHATTT

91% approval rating and 91% "big trust" rating for Duts in September 2020??? Nag-improve pa since December last year despite everything that has happened???

Naglolokohan na lang tayo goise. ? pic.twitter.com/ZP6Ks9jFf4

— JC Punongbayan (@jcpunongbayan) October 5, 2020
Yellowtards and reds, collectively known as "the opposition" had been in constant attack mode as far as the incumbent administration is concerned since 2016—even to the point of smearing the country's reputation in the international community in a desperate bid to get back to power.
As expected, the usual cabal of the small, but noisy minority had predictably placed the blame–as always–on the general population instead of engaging in introspection as to what might have gone wrong in all their efforts to sling mud on an otherwise antifragile personality like the president.
Sad reality. Kahit ibulatlat mo, ibalandra mo, patarpolin or ipaskel mo Ang kapalpakan Ng Duterte administration, Ang mga DDS will turn a blind eye on these kapalpakan. Much worst, DDS will retaliate, tapos akusahin ka pang durugista, dilawan or NPA. It's hard to argue with DDS.

— William Wildfantasy (@W_Wildfantasy) October 5, 2020
With the 2022 elections just around the corner, the united opposition is still stuck in the bull-headed trajectory of employing the same methods and expecting different outcomes. With none heeding the lessons of 2019, when all of their senatorial bets were unceremoniously flushed away by the public from any chance of securing a senate seat.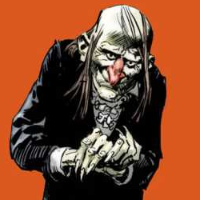 Friendly lurker, at your service.