The notorious Facebook (and Twitter) page and its affiliate sites operated by anonymous characters (though some names are already being investigated) have been on a roll lately with its directive to harass and silence any person they have identified as a "DDS" (Duterte Diehard Supporter).
Not contented with the average clueless person on the net, they decided to rally their efforts on a coordinated attack on prominent Duterte social media personalities thru a mass reporting of their pages for possible violations of Facebook terms and conditions.
Facebook personalities like The Political Labandera, Krizette Laureta Chu, and Mark Lopez were the recent targets of such maneuvers. Only the latter can still access his account as the other two are currently suspended.
Meanwhile on Twitter, identified Duterte supporter @TishaCM, who has a sizable following of her own, was also targeted by the group's Twitter counterpart with the expressed intent to have her fired from her job abroad:
– You all can tell them that @TishaCM supports the current Phil govt regime and that she supports the policies of extra judicial killings, fake news, etc. You can browse her twitter account and there are lots of examples there that all of you can use.

— DDS Confessions (@ddsconfessions) May 28, 2020
On a recent Facebook post, Lopez wrote:
TRUTH TO POWER

Just so we would be very clear –

We do not advocate mass reporting, or asking FB to take down pages of those who oppose us.

What we do is expose the persons behind those anonymous pages who do not fight fair.

And when they are exposed, sila mismo ang humihinto at nag de deactivate.

Why? Kasi hindi nila kaya lumaban ng harapan, at hindi nila kaya ilantad ang pagkatao nila because hindi naman prinsipyo pinaglalaban nila.

Kaya ganyan ang gagawin. Gagawa ng mga anonymous page, tapos mag da drama na kunwari sila ang api, at sila ang assaulted sa social media.

Tapos, kunwari gaganti kaya mag papa mass report naman sila para ibagsak tayo.

Ang galing sa psy war ano?

And hindi biro yan ha. They are well-organized and well-funded.

Yung lang, despite their deep resources, one has to wonder – Bakit hindi nila makaya ang katulad natin?

And we all know why.

We have the TRUTH on our side.

Kahit ano pa gawin nila.
Ironic how these last remnants of yellowtardism—known for their repetetive sloganeering of overused liberal concepts like free speech, anti-censorship and movement against tyranny —are the very ones who are hypocritically exhibiting the despicable behavior to silence opposing ideas in a cowardly manner.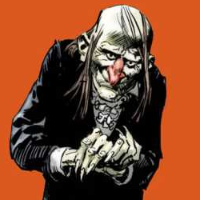 Friendly lurker, at your service.