Trust Rappler to plumb the depths of bad taste just to find any semblance of legitimacy to their complicity to oust former chief justice Renato Corona and create an illusion of truthfulness to their libelous article that merited a conviction for both their CEO and reporter.
On its Facebook page, it shared a post by Simone Francesca Emmanuelle "Kakie" Pangilinan that contained photos of notes she made when she was 11 at the height of the Corona lynching.
Perhaps both Rappler and Ms Pangilinan thought it best to remind people just how "vile"  the guy was, nevermind that her own father partook of the massive DISBURSEMENT ACCELERATION PLAN (DAP) from BS Aquino, no doubt, to help with a "clear" mind when it came to the verdict against the beleaguered former chief justice.
Indeed, as what former ambassador Tiglao wrote in his article Joker Arroyo: Warrior vs naked power; titan among political pygmies:
Among those who betrayed the Republic for pieces of silver but still have the gall to run again for the Senate, or – astonishingly – even for thevice presidency next year: Escudero, Cayetano, Trillanes, Drilon, Guingona, Recto, Pangilinan, Sotto, Osmena. Ask Neri Colmenares and Risa Hontiveros why they allowed themselves to become Aquino's attack dogs against Corona and still have the temerity to run for Senate seats.
Only in the Philippines are there people who have clearly participated in a crime yet continue to walk the streets with their heads held up high, but who also demand to be leaders of the country.
Perhaps Ms Pangilinan ought to step back and take a stock of things. And consider that maybe one brick in their house was financed by bribe money to destroy a man simply because he did his job.
On that note, I'll leave the last word to Atty. Ferdinand Topacio:
Hi, Kakie and Ate Shawie, please read. Btw, it shouldn't take long for the NBI to find me. pic.twitter.com/9o7oc8X5Wk

— YesYesYo! (@YesYesYo13) June 27, 2020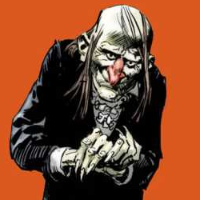 Friendly lurker, at your service.